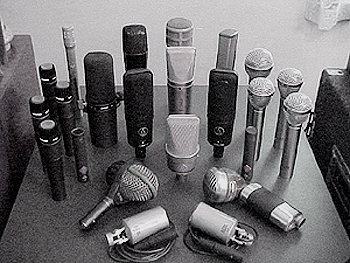 Microphones:
Neumann, AKG, Beyer, Audio Technica, Shure Brothers, EV, Altec, Blue, Marshall/Royer...
Monitors
Yamaha NS-10's powered by JBL 6260
Event 20/20 BAS (Bi-Amplified Speakers)
AKG K-240M and Sony 7506 Headphones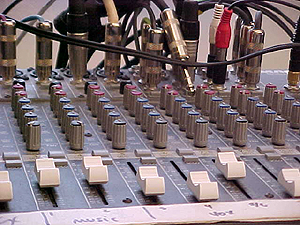 Additional equipment includes products by:
Mackie, Sytek, Millennia Media, Ampex, Peavey, Rane, Lexicon, Yamaha, Roland, FMR Audio, DBX, ART, Orban, Tech 21, DOD, Tascam, Event Electronics, Altec, Revox, Otari, Alesis, Speck Electronics, Aphex, Sonic Foundery and Adobe/Syntrillium Software, Sony, Old School Audio, Fender, Gibson, and Marshall...
Ask about trading studio time for gear!
Click here to return to the Mudstone Music homepage.